Financial Psychology, Health and Wellness, Personal Growth, Psychotherapy, Sexuality, Women's Issues
Jun 8th, 2015
Many people will engage in a period of self-help before they will consider calling for a therapy appointment.
Sometimes self-help works well and sometimes it is actually harmful. The current estimate is that about 5% of people who engage in self-help endeavors end up being harmed by them. The greatest harm is done because of the following:
1. Unrealistic expectations that do not function as promised. The best-seller "The Secret" could easily encourage someone to believe that all you have to do is visualize and it will come true. A positive vision is necessary but not...

Coaching, Consulting, Counseling, Personal Growth, Psychotherapy
May 22nd, 2015
When you are looking for help with an issue, you may be confused about what services to seek. Here is a general explanation of the services that can be useful to you. The most recently developed of the helping services is coaching. It is such a new service that there are no minimum requirements for providers and no licensing laws developed. Anyone can call themselves a coach.The letters after a coach's name have no legal definition and may vary depending on the programs he/she has attended. It may be more beneficial to find a licensed mental health professional who is also trained in coaching...

Depression, Grief, Relationships, Sexuality
Feb 7th, 2015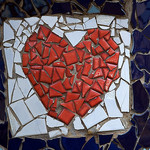 Attachment theory  explains why breaking up is so painful even when you know you are not right for each other. You know in your head that you are not good together but the thought of separating is excruciating. The...

Counseling, Personal Growth, Relationships, Women's Issues
Jan 27th, 2015
Although there are more single people living alone than at any time in prior history in the US,  it can be a challenge for many single people who perceive that world seems to be coupled. My single clients who want to find  a partner sometimes struggle with feelings of loneliness and, anger and shame. Some of them express that they feel no one has ever chosen them (never married singles) and have no validation of their lovability that they can show to others. Some feel discouraged with the quest to find a partner in love. Other patients (divorced/widowed) feel sadness that their primary relationship...