Financial Psychology, Health and Wellness, Personal Growth, Psychotherapy, Sexuality, Women's Issues
Jun 8th, 2015 | No Comments
Many people will engage in a period of self-help before they will consider calling for a therapy appointment.
Sometimes self-help works well and sometimes it is actually harmful. The current estimate is that about 5% of people who engage in self-help endeavors end up being harmed by them. The greatest harm is done because of the following:
1. Unrealistic expectations that do not function as promised. The best-seller "The Secret" could easily encourage someone to believe that all you have to do is visualize and it will come true. A positive vision is necessary but not...

Depression, Grief, Relationships, Sexuality
Feb 7th, 2015 | Comments Off

on Attachment Theory: Why Break Ups Hurt So Much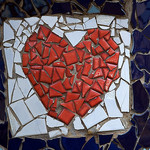 Attachment theory  explains why breaking up is so painful even when you know you are not right for each other. You know in your head that you are not good together but the thought of separating is...